Our Body's Life Force Highway System
We have an estimated 37.2 trillion cells and an estimated 60,000 miles of capillaries. Most of us cannot even come close to imagining the size of those number. Our blood needs to get to all of that. Over time, most of us are affected by toxins, stress and some of us have accidents all of which affect the flow of blood. When that happens, blood flow is restricted and sickness, disease and worse are the result.
BEMER – Facilitates The Bodies Own Ability In Many Health Areas Including:
Increased energy, sound sleep with REM cycles which are essential.
Colds, Flu, and more are related to a weakened immune system. BEMER facilitates restoration of our own immune system.
Improved vision and hearing
Opening the circulatory channels where blockage is the cause of many health issues. The frequency of heart disease, cancer, diabetes, alzheimers and more are increasing even though the amount of money spent on conventional treatment has skyrocketed. Think about the areas of your body where you may have concerns. Now can you possibly see where those concerns are a result of restrictions of the blood supply? Remember this is not a claim of cure. BEMER assists your own body using impulses to open up our microcirculation pathways. BEMER does not mean you can mistreat yourself with how you eat, drink and exercise.

BEMER – Scientific and Social Proof
BEMER is a 17 year old company. There are about 1 million users in Europe and 10,000 users in the US. BEMER is a German based company. The product is produced in Germany.
BEMER is now FDA Class 1 approved in the US. This means it is classified as safe for use in hospitals, clinics and homes. The BEMER is in the process of obtaining FDA Class 2 approval which will allow us to be much more public with the benefits of BEMER. Currently most of the testimonials are from other countries. This site will be focused mostly on social proof – testimonials are the easiest and fastest way to appreciate the BEMER. If you search BEMER Testimonials on YouTube you can probably devote full time for a week and not get through all of them. For your convenience several are presented here.
BEMER has been proven to work 100% of the time. The only variable is the health condition of the person.
BEMER has 5 very strong International patents and there are huge volumes of medical and scientific documentation which is most important for the medical profession.
BEMER is safe for almost everyone including infants. Anyone who has had an organ transplant and who is on medication to reduce the risk of organ rejection, should not use the BEMER because BEMER strengthens the immune system which increases the risk of organ rejection.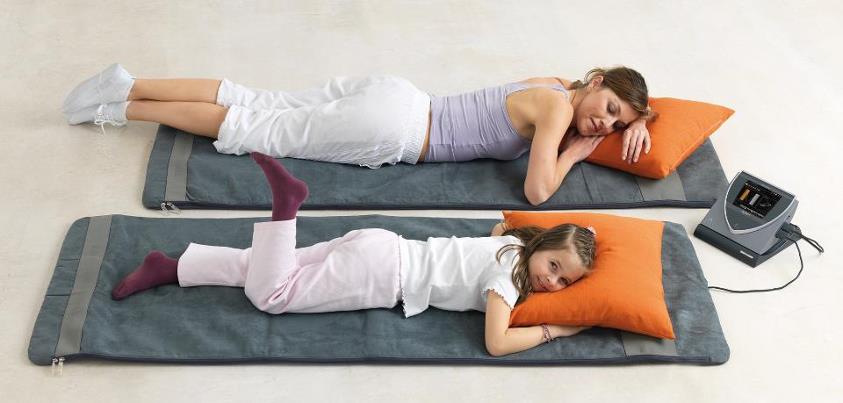 BEMER has had more than 100 scientific studies. Search BEMER on www.pubmed.gov
BEMER is changing health care as we know it. Currently in the US people have health insurance which really means supplemental care for when people are sick or experiencing some crisis. True health care is BEMER because it facilitates your own body's ability to treat itself.
BEMER – How Do You Get It
We want to make sure you understand your options as well as all the benefits of the BEMER. Call Steve Pohlit, BEMER Partner now at 727-587-7871 . Leave a message regarding the best times to call you back. If you know right now you want the BEMER Click Here and do the following:
Have the following ready: credit card, bank account number and routing number. You absolutely must become a BEMER Partner and benefit from the commissions when you introduce BEMER to others. Commissions are direct deposited in your bank account the middle of every month. The fee to be a BEMER Partner is only $390.00
Scroll down on the left side of the page when you Click Here and then click on Become A BEMER Agent
Then find the icon that says Sign Up – click on that
Select the Business Package Gold Item Number 740111 and complete the ordering process.
Your BEMER will arrive in about 5 days
Call me when you order is complete Steve Pohlit 727-587-7871
Several BEMER Testimonials As Well As More Information
For Your Optimal Health:
Steve Pohlit
Partner, Bemer Group
President Bluewater Capital Properties
Member of The Stongbrook Personal Development Mentoring Division
Health and Wellness Advocate
Business, Real Estate and Personal Development Coach
Email
Ph 727-587-7871
PS Personally Use Select Carefully Selected Products For Health, Wellness and Weight Management. For more information call me at 727-587-7871 or Email
This article was published in Alternative Health Magazine Click Here for the original article I extracted the article because personally the original article was a bit hard to follow because of the numbers information on green products being inserted. I hope this help your ease of reading the message. Please check out the original article and while you are thinking about it – Look To The Right and Register so You get David's big report and audio – it is awesome and also no charge.
DISCOVER THE NUTRIENTS IN NATURE'S BEST SUPERFOODS
The Green Foods Difference
By David Sandoval
Millions of people are dependent on multiple drugs to treat depression, anxiety, crippling fatigue, allergies, asthma, learning and attention deficits, and other afflictions to get through each day—drugs that pose significant dangers alongside their marginal helpfulness.Much of this has to do with what we eat—more specifically, what our food lacks: vitamins, minerals, phytonutrients, fiber, and substances we have yet to discover; and what it contains too much of: antibiotics, radiation, hormones, pesticides, herbicides, additives, artificial colorings, trans fats, artificial sweeteners, industrial wastes, and genetically modified organisms (GMOs).
Our food supply is over-processed, contaminated with chemicals, and permanently compromised by GMOs. This is why we need to make major changes in the foods we cultivate and consume. In doing so, we'll take in less chemical toxins that damage reproductive and immune health and less foods that clog our arteries and set the stage for cancers.
A WORLD APART FROM ISOLATED, SYNTHETIC NUTRIENTS Concentrated green foods are unlike vitamin pills made from synthetic nutrients. They are pure food—food that can adequately nourish the underfed and the overfed. Since the 1950s, processed food has become the standard fare in the US: limp produce grown in depleted soils, sprayed with chemicals to keep bugs away, and picked far too soon. According to research surveys from 1997, 74 percent of Americans did not meet the government standard for five servings of fruits and vegetables each day. Today, the government recommends seven to nine servings daily. It's too soon to know whether more people are following these recommendations. For now, consider yourself. Are you getting enough fresh vegetables and fruit? If you're like most people, you aren't. And when it comes to these foods, more is always better. Have you ever finished a meal and thought, "Man, I shouldn't have eaten all that salad"?
(Please visit http://mypurium.com/stevepohlit Purium makes the use of the best green products and more really easy. No soy, no GMO, organic, pure, clean amazing, easy, economical.)
LIVING GREEN Within weeks of transitioning to a diet rich in green superfoods, you'll experience reduced inflammation, improved elimination, and fewer adverse affects of oxidation. As green foods boost your intake of enzymes and alkalinize your body, you'll lose weight and reduce your risk of chronic diseases. You'll think it's worth sacri- ficing sugar and junk food to have all this. So, what does a diet rich in greens look like? Along with popular superfoods like spinach, broccoli, kale, cauli- flower, and Brussels sprouts, lesserknown items include cereal grasses, micro algaes, spirulina, chlorella, and sea vegetables. While these may sound more exotic than standard supermarket fare, once you feel the difference in your health and quality of life, you'll realize you should have been eating these all along.
PURE FOOD CRISIS I always say the quality of the food we eat will equal the quality of the life we live. The aforementioned foods contain the necessary nutrients for our fullest, healthiest, and happiest lives. Unfortunately, there's a threat to the very food that nourishes us. It's a threat that I call the Pure Food Crisis. Food has become a commodity to be traded like gold and silver and the emphasis on its ability to sustain life has diminished— overshadowed by the emphasis on its ability to sustain profitability. While most of the world has rejected GMOs, a few nations allow their populations to be exposed to this potential danger. Unfortunately, the United States is one of them. There were no significant safety studies required before these sophisticated and potentially dangerous bio-organisms were unleashed, which means potentially dangerous GMOs are in your food right now and you don't even know it. Moreover, GMOs threaten the very existence of organic agriculture. It is time for each of us to begin effectuating positive change in the world by altering our lifestyle and our actions. When we choose food for its ability to nourish our bodies and to keep us pure, we create a demand for pure, wholesome foods. That demand will create agriculture built around producing pure and wholesome crops, which will create a pure and wholesome planet; thus, our very buying decisions dictate the future of the earth and its ability to support us.
David Sandoval is the founder of Purium Health Products, a world renowned expert in phytochemistry and superfoods, and author of The Green Foods Bible. Learn more at http://mypurium.com/stevepohlit
Click The Play Link
Email me for your $50 Gift Card
It is rare actually for me to introduce a new product for my body and notice any difference in my healthy state. I am conscious of my diet and  exercise program. I use nutritional supplements and essential oils.   Using Organo Gold coffee for the past two months is one of those rare situations.
I have a consistent positive flow of energy and well being.  This week has been noticeably move valuable for my clients as I have fired off many great ideas for their businesses.  I am experienced in business so valuable ideas are not unusual. It was the rate and clarity of the ideas that I noticed. That is a lot of fun.
Don't take my word for it. Try it your self. I recommend starting with the bronze pak for a great value and mix of product….unless of course you already see the value of using and sharing these healthy coffees, tea and hot chocolate. If you do then go Gold now.
About Organo Gold
Organo Gold Coffee is Your Healthy Coffee and it is healthy coffee because the coffee is a delivery system for Ganoderma Lucidum ….the number one Chinese herb for thousands of years. It is the most in-demand herb in the world because of it's health benefits. Click Here and check it out for your self.
This Is Major: Organo Gold Healthy Coffee Tastes Great
Steve Pohlit
Independent Distributor
727-587-7871
Not Just Coffee
Organo Gold Green Tea, Organo Gold Hot Chocolate. Visit Organo Gold Healthy Coffee, Healthy Green Tea and Healthy Hot Chocolate Web Site For More Information…Just Click Here
You can't remember your neighbor's name… the person who just shook your hand looks familiar but you can't place the face… you walk into a room and can't remember why you're there… after a frantic search for the car keys—again!—you find them in the freezer. Are you afraid you're losing your memory as you get older? Then you're not alone because along with the fear of loss of vision, memory loss seems to be one of the main things aging adults worry about the most.
But according to a Fox News report, some surprisingly simple activities can help enhance your memory…
Chewing gum—Some studies seem to indicate that chewing gum helps you to recall information perhaps by increasing your heart rate which increases blood flow to your brain.
Exercise and diet—A great deal of research has shown that exercise can enhance your memory and a healthy, calorie-restricted diet has been shown to help the memory performance of healthy elderly adults.
Caffeine—Various studies have shown that drinking caffeine in moderation can increase alertness, boost short-term memory and protect older women against memory loss.
Daytime naps—Science strongly supports short daytime naps (less than 45 minutes) as a way to improve your declarative memory, which is the memory you use to store facts.
Alcohol—Recent research is showing that alcohol in moderation (one or two drinks per day) may improve your memory and may even help prevent dementia.
Article Courtesy of
Business Consultant, Executive Coach
"No Reports…Just Results"
Check Out These Products
Healthy Coffee …Healthy Coffee/ Tea
Healthy and Sweet…All Natural Sweetener, No Calories or Carbs per serving. Tastes Great
Cardio Life – amazing for cholesterol management, weight loss, blood sugar reg
In the past month I noticed I have been enjoying running again. No pain in my joints and I am able to focus on increasing my cardiovascular strength. I am very happy about that and I attribute this change to Organo Gold Healthy Coffee. That is the only thing different in my diet in the past 2 months.
Here is the complete article: http://yourhealthycoffeetea.com/2011/04/about-organo-gold-healthy-coffee-tea-and-weight-loss/
Article Courtesy of
Steve Pohlit,
http://stevepohlit.com
Business Consultant, Executive Coach
"No Reports…Just Results"
Check Out These Products
Healthy Coffee …Healthy Coffee/ Tea
http://yourhealthycoffeetea.com
Healthy and Sweet…All Natural Sweetener, No Calories or Carbs per serving. Tastes Great
http://healthyandsweet.com
Cardio Life – amazing for cholesterol management, weight loss, blood sugar regulation
http://cardio-life.com