Our Body's Life Force Highway System
We have an estimated 37.2 trillion cells and an estimated 60,000 miles of capillaries. Most of us cannot even come close to imagining the size of those number. Our blood needs to get to all of that. Over time, most of us are affected by toxins, stress and some of us have accidents all of which affect the flow of blood. When that happens, blood flow is restricted and sickness, disease and worse are the result.
BEMER – Facilitates The Bodies Own Ability In Many Health Areas Including:
Increased energy, sound sleep with REM cycles which are essential.
Colds, Flu, and more are related to a weakened immune system. BEMER facilitates restoration of our own immune system.
Improved vision and hearing
Opening the circulatory channels where blockage is the cause of many health issues. The frequency of heart disease, cancer, diabetes, alzheimers and more are increasing even though the amount of money spent on conventional treatment has skyrocketed. Think about the areas of your body where you may have concerns. Now can you possibly see where those concerns are a result of restrictions of the blood supply? Remember this is not a claim of cure. BEMER assists your own body using impulses to open up our microcirculation pathways. BEMER does not mean you can mistreat yourself with how you eat, drink and exercise.

BEMER – Scientific and Social Proof
BEMER is a 17 year old company. There are about 1 million users in Europe and 10,000 users in the US. BEMER is a German based company. The product is produced in Germany.
BEMER is now FDA Class 1 approved in the US. This means it is classified as safe for use in hospitals, clinics and homes. The BEMER is in the process of obtaining FDA Class 2 approval which will allow us to be much more public with the benefits of BEMER. Currently most of the testimonials are from other countries. This site will be focused mostly on social proof – testimonials are the easiest and fastest way to appreciate the BEMER. If you search BEMER Testimonials on YouTube you can probably devote full time for a week and not get through all of them. For your convenience several are presented here.
BEMER has been proven to work 100% of the time. The only variable is the health condition of the person.
BEMER has 5 very strong International patents and there are huge volumes of medical and scientific documentation which is most important for the medical profession.
BEMER is safe for almost everyone including infants. Anyone who has had an organ transplant and who is on medication to reduce the risk of organ rejection, should not use the BEMER because BEMER strengthens the immune system which increases the risk of organ rejection.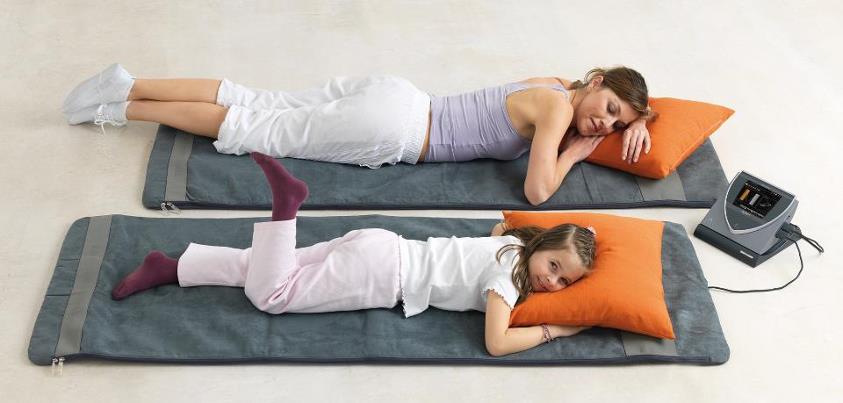 BEMER has had more than 100 scientific studies. Search BEMER on www.pubmed.gov
BEMER is changing health care as we know it. Currently in the US people have health insurance which really means supplemental care for when people are sick or experiencing some crisis. True health care is BEMER because it facilitates your own body's ability to treat itself.
BEMER – How Do You Get It
We want to make sure you understand your options as well as all the benefits of the BEMER. Call Steve Pohlit, BEMER Partner now at 727-587-7871 . Leave a message regarding the best times to call you back. If you know right now you want the BEMER Click Here and do the following:
Have the following ready: credit card, bank account number and routing number. You absolutely must become a BEMER Partner and benefit from the commissions when you introduce BEMER to others. Commissions are direct deposited in your bank account the middle of every month. The fee to be a BEMER Partner is only $390.00
Scroll down on the left side of the page when you Click Here and then click on Become A BEMER Agent
Then find the icon that says Sign Up – click on that
Select the Business Package Gold Item Number 740111 and complete the ordering process.
Your BEMER will arrive in about 5 days
Call me when you order is complete Steve Pohlit 727-587-7871
Several BEMER Testimonials As Well As More Information
For Your Optimal Health:
Steve Pohlit
Partner, Bemer Group
President Bluewater Capital Properties
Member of The Stongbrook Personal Development Mentoring Division
Health and Wellness Advocate
Business, Real Estate and Personal Development Coach
Email
Ph 727-587-7871
PS Personally Use Select Carefully Selected Products For Health, Wellness and Weight Management. For more information call me at 727-587-7871 or Email
It is rare actually for me to introduce a new product for my body and notice any difference in my healthy state. I am conscious of my diet and  exercise program. I use nutritional supplements and essential oils.   Using Organo Gold coffee for the past two months is one of those rare situations.
I have a consistent positive flow of energy and well being.  This week has been noticeably move valuable for my clients as I have fired off many great ideas for their businesses.  I am experienced in business so valuable ideas are not unusual. It was the rate and clarity of the ideas that I noticed. That is a lot of fun.
Don't take my word for it. Try it your self. I recommend starting with the bronze pak for a great value and mix of product….unless of course you already see the value of using and sharing these healthy coffees, tea and hot chocolate. If you do then go Gold now.
About Organo Gold
Organo Gold Coffee is Your Healthy Coffee and it is healthy coffee because the coffee is a delivery system for Ganoderma Lucidum ….the number one Chinese herb for thousands of years. It is the most in-demand herb in the world because of it's health benefits. Click Here and check it out for your self.
This Is Major: Organo Gold Healthy Coffee Tastes Great
Steve Pohlit
Independent Distributor
727-587-7871
Not Just Coffee
Organo Gold Green Tea, Organo Gold Hot Chocolate. Visit Organo Gold Healthy Coffee, Healthy Green Tea and Healthy Hot Chocolate Web Site For More Information…Just Click Here
February 21, 2011 by
Steve
·
Leave a Comment
Filed under:
Anti Aging
,
Cholesterol
,
Colds, Flu, Bird Flu
,
Diabetes
,
Exercise
,
Health Tips Library
,
Heart Problems
,
Lose Weight
,
Sleep, Snoring
,
Tea
My Good Health and Wellness Plan
Good health and wellness is achieved by integrating attitude and physical care.  I continually work on my mindset following the guidance that I share at Manifest Mastermind This article summarizes the physical action I take on daily weekly basis including: diet, exercise and nutritional supplements.
Motivation or My Why
Before the age of 10 I had my share of stays in the hospital as a result of being sick and from injuries sustained in a car accident with my father.  Ultimately my experiences with the medical establishment led me to the conclusion that most of the time our bodies are perfectly capable of being healthy with the right personal care.  Being healthy without medical care became my health goal and my health and wellness actions are in alignment with that goal.
Exercise
Every day I am now doing the oxygenation program that I am being trained on by Zna Trainer. I encourage you to learn more about this and when you do you will soon understand that working with her personally will soon be nearly impossible because of the demand.  Click Here for more information and when you call her be sure you mention my name so she makes time for you.
One thing I have found is that if you really don't like doing something it will not be sustainable part of your life.  I have adjusted the time I devote to exercise which is why I love Zna's program because I can to it most any time and anywhere.  Walking/running and going to the gym are things I still do and of course take more time. I still enjoy them.
Diet:
My diet changes depending on whether I am home or traveling.  It is easier for me to eat my preferred foods of oatmeal, fruits and vegetables when I am working from home. I generally have two meals a day with a snack of mixed nuts or popcorn.
I drink water throughout the day. I enjoy several cups of coffee in the morning. I have now switched to healthy coffee by Organo Gold and absolutely love it.  Click Here for more information on this product line and at least scan the articles I have posted there.
I am not a person that resists foods that are well known to be less than optimal for your health. I just don't eat them often.  In general when it comes to food and drink, enjoy what you want in moderation and consume what you know to be healthy most of the time.
Nutritional Supplements
In 1994 I purchased a business in Tampa, Florida and began splitting my time between Florida and Ohio where my daughter lives with her mom.  The change in temperatures seemed to be having an adverse affect on me.  In that year I became more knowledgeable on nutrition and health and particularly the lack of nutrients in many of the foods we eat.
I learned of pure organic essential oils and since that time have used them daily. Today I use the Core Supplements and Body Balance that are made with essential oils. I use them  daily even when traveling.  Click Here for more information
In November 2009 I learned of Stem Enhance and Stem Flo which stimulate the production of your own stem cells and improve the circulation so the stem cells get to where they are needed. I have been using those products twice daily ever since.  I have my story at Stem Cells Restore.  This is the only product line I am aware of that stimulates the production of your own stem cells which are the building blocks of cell regeneration.  This is a great anti-aging product and based on what I know I agree with the company leadership who advocates that everyone should take this product.
Dietary Soluble Fiber is mandatory for digestion health, healthy colon, minimizing the risk of heart disease, regulating blood sugar and more. I use Bios Life slim every day twice a day including when I am traveling.  If my dietary fiber intake is low on any given day, I take this product three times a day. Click Here
Most recently I switched drinking my favorite coffee that I order from a roaster in the Mid West to Organo Gold with Ganoderma Lucidem. Once I found out all the health benefits of this coffee, switching was a no brainer.  If you are a tea drinker, they have a green tea product for you. I didn't think I would notice a difference in how I felt by switching to this healthy coffee, but I do. I am more energized, sleeping better and I really like the taste of the different coffee products.
Summary
So that is what I do. Overall I feel good. I am able to travel all over North America in and out of different time zones while maintaining my energy. I have not been sick with a cold or worse in more than two years.
Does all of this mean that I will look like I am 50 when I am 90?  Maybe!  Does this mean I will never need a doctor? Maybe!  Does this mean I will live energetically well past 100? Maybe!
There are a lot of variable which is why I am concluding this same way I introduced this information.  It is very important to integrate your health and wellness program with mindset self-development.
For me this process has been worth it.
Sending you the energy of health and happiness.
What's All the Fuss about Fiber?

Eat more fiber! That's what the National Institutes of Health, the American Heart Association, and the American Dietetic Association all say we should do. Yet, if you're like most Americans and you're eating white bread and French fries instead of brown rice and broccoli, or drinking apple juice instead of eating a fresh apple, you're probably getting only half the amount of fiber you need every day. And if you're not getting enough fiber, you're missing out on a whole bunch of health benefits. So what exactly is dietary fiber and why is it important?
Good for Your Digestive System—and More

Dietary fiber includes all parts of plant foods that your body can't digest or absorb. Unlike fats, proteins, or carbohydrates in the foods you eat, your body does not break down, digest, or absorb fiber. Therefore, it passes relatively intact through your stomach, small intestine, colon, and out of your body. It might seem like fiber doesn't do much, but it plays several important roles in maintaining your health. In addition to helping your digestive system run smoothly and supporting long-term colon health, a high-fiber diet can also aid in weight loss—and may even help lower cholesterol and help control blood-sugar levels.
So How Much Fiber Do You Need Every Day?
Strive to meet the recommended dietary intake for adults, which is 25–35 grams a day, and get the fiber you need by eating a variety of plant-based foods daily. Good choices include oatmeal; beans; berries; nuts; dark, leafy, green vegetables; and whole grain breads and cereals.
A Great Supplemental Source of Dietary Soluble Fiber is Cardio Life
Steve Pohlit, Business Consultant, Executive Coach
"No Reports…Just Results"
Check Out These Products
Healthy and Sweet…All Natural Sweetener, No Calories or Carbs per serving. Tastes Great
Cardio Life – amazing for cholesterol management, weight loss, blood sugar regulation
The Following Article Courtesy of
Steve Pohlit, Bios Life Franchise Owner
Watch This Video On Weight Loss, Fat Loss,  Cardiovascular Disease  http://budurl.com/qaj6
————————————
A new study published in the 
Medical Journal of 

Australia
has shown that Australians who are abdominally obese (large waist circumference) are at heightened risk of developing type 
2
diabetes
, the metabolic syndrome and cardiovascular disease.The landmark AusDiab study surveyed 11,247 Australian adults aged 25 years or over in 1999 and 2000. In 2004 and 2005, 6537 of these participants returned for a follow-up physical examination.
The study found that men and women who were obese were more than twice as likely to develop diabetes, high blood pressure, abnormal blood lipid (cholesterol) levels and the metabolic syndrome over the next 5 years compared to those with a normal waist circumference.
It also found that the risk for each of these conditions started to increase at what were considered normal levels of waist circumference.
"Our findings confirm that abdominal obesity confers a considerably heightened risk of type 2 diabetes, the metabolic syndrome, and heart disease," said Mr Adrian Cameron, an epidemiologist at the Baker IDI Heart and Diabetes Institute in Melbourne.
"No association between risk of death and obesity was evident; however as has been shown in many other studies, this may become evident only with longer follow-up of this population."
Mr Cameron said that the AusDiab study assessed four of the top five health risks associated with obesity, but did not include several other obesity-related conditions, including osteoarthritis, cancers, chronic obstructive pulmonary disease, gall bladder disease, sleep apnoea and depression.
"Tackling the obesity epidemic will require 
environmental
and policy initiatives that provide realistic and achievable opportunities for Australians to be more active, to avoid too much time spent sitting and to avoid unhealthy foods," he said.
Mr Cameron said the data from the study would be used to make more precise estimates of the totalfinancial and health burden attributable to obesity in Australia. It could also be used to assess the likely impact of obesity prevention measures.
Professor Paul Zimmet, Director Emeritus of the Baker IDI Heart and Diabetes Institute said that these findings again underlined the pivotal role the AusDiab study has played in helping to define the importance and strategies for prevention of heartdisease and diabetes in Australia.
The Medical Journal of Australia is a publication of the Australian Medical Association.